Karakorum & Hustai National Park Tour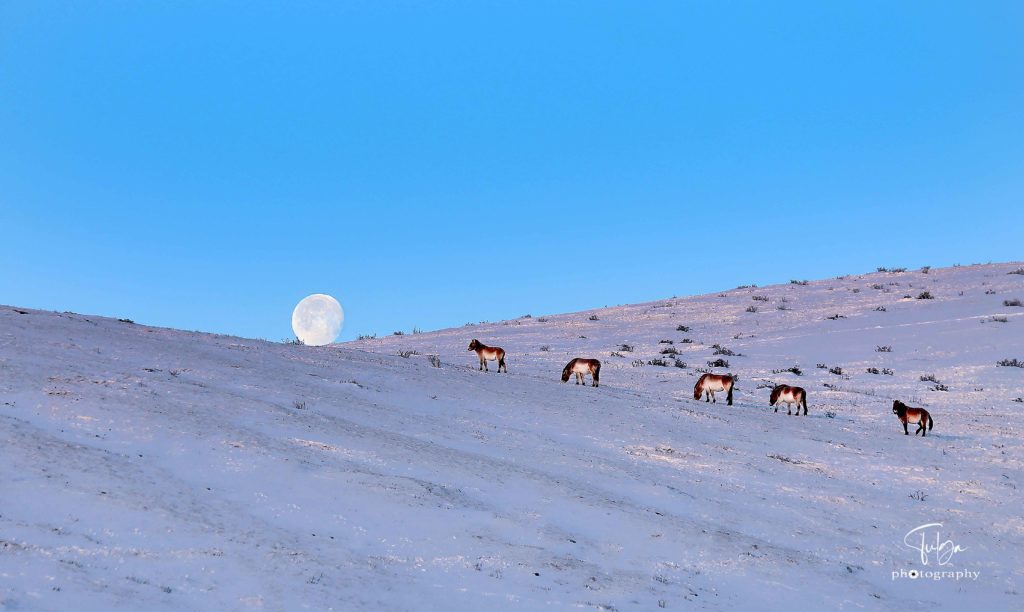 On this 2-days and 1-night Kharkhorin & Hustai National Park Tour visit the ancient capital of the Mongols -Karakorum. Go wildlife-spotting Takhi or the Przewalski's horse – the last known species of wild horses at Hustai National Park.
One of the highlights of this Kharkhorin & Hustai National Park Tour is Kharkhorin town, the capital city of the Mongols. It was established by Chinggis Khan in the 13th century. Now, this town is one of the smaller but still sought-out destinations of travelers for several of its insightful locations. An informative museum, Orkhon valley protected by UNESCO, Erdene Zuu monastery built on the remains of the ancient capital to mention a few.
Our second highlight sought out by locals and travelers alike is the Little Gobi, the golden sand dunes spreading for around 80km in length known to the locals as Elsen Tasarkhai.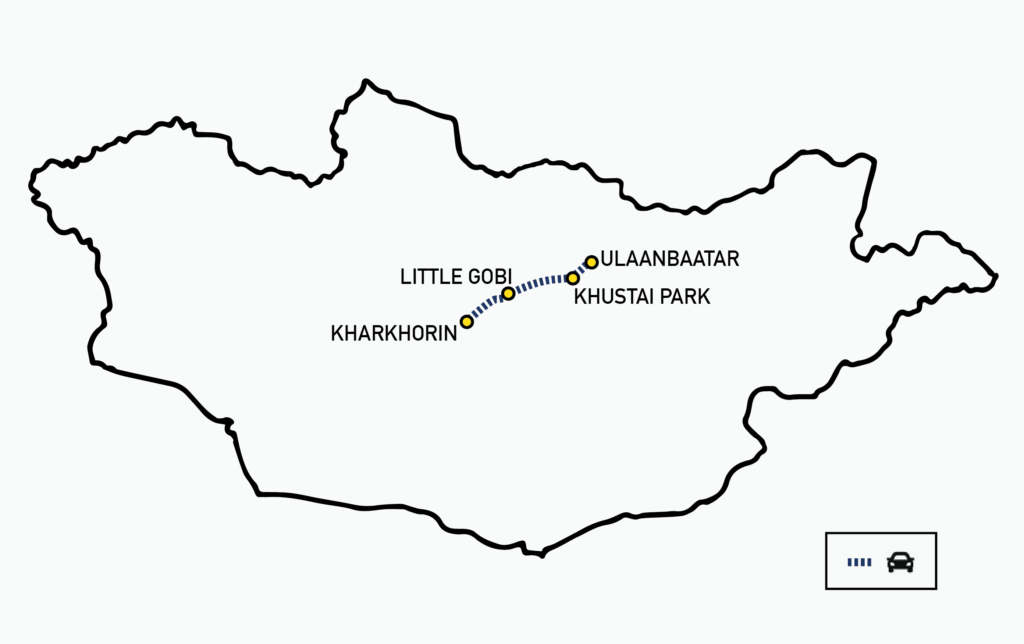 Day-1 ULAANBAATAR- ELSEN TASARKHAI – KHARKHORIN
After meeting you early in the morning at your hotel, we will drive to the golden sand dunes of Elsen Tasarkhai where we can relax. We continue our journey to Kharkhorin Mongolia, the ancient capital of the Mongols in the 13th century. We visit the monument of the Great Khans of Mongolia as well as the local museum and head to Urguu ger camp not far from Kharkhorin town for the night. Ger camp /L,D/
Day-2 ERDENE ZUU MONASTERY – HUSTAI NATIONAL PARK – ULAANBAATAR
After a hearty breakfast, we visit the Erdene Zuu monastery. When we finish exploring the monastery, we start our drive in the direction of the capital and visit Khustai National Park. We will have a picnic lunch.
On our way back from Kharkhorin, we will be a part of an entirely different experience. Enjoy your afternoon wildlife spotting at the Hustai National Park, where the only species of wild horses – Takhi or Przewalskii Horses were reintroduced in 1992. In this park, you can have a wonderful experience in the wilderness with many other species of wild animals such as Red deer, marmots, foxes, gray wolves, palace cats, and different species of birds. /B,L/
What's Included
What's Not Included
Packing tips for Kharkhorin & Hustai National Park Tour:
We will be doing a considerable amount of walking at all the destinations. So make sure to bring your most comfortable pair of walking shoes.
Make sure to pack lightly. Nomadic Trails staff will provide you with mineral water, lunch, and dinner. There is no need to pack any utensils, however, a water bottle won't go amiss as staying hydrated is essential for your health.
The accommodation at Kharkhorin will provide you with clean sterilized linen. Packing your face towel and 1-nights toiletries are advised. If you own a pair of binoculars, it will be perfect for your wildlife spotting at Khustai National Park.