Best Apartment Rental in Ulaanbaatar
When it comes to finding a comfortable and convenient place to stay in Ulaanbaatar, Naran Residence Apartment Rentals offer an excellent option for travelers seeking a home away from home. These apartment rentals provide spacious and fully equipped units, allowing you to enjoy the privacy and flexibility of a self-contained living space. Whether you're visiting for a short stay or an extended period, Naran Residence Apartment Rentals ensure a comfortable and enjoyable experience. Here are some key features and the offered rooms at Naran Residence.
Services Apartment Selection
Naran Residence offers a range of apartments that cater to different needs and group sizes. The apartments are designed to provide ample space, ensuring a comfortable and enjoyable stay. The units are tastefully furnished with modern decor and equipped with essential amenities, including comfortable beds, private bathrooms, and living areas. Each apartment also features a fully equipped kitchen, allowing you to prepare your meals and dine at your convenience.
The offered rooms at Naran Residence include:
– Studio Apartments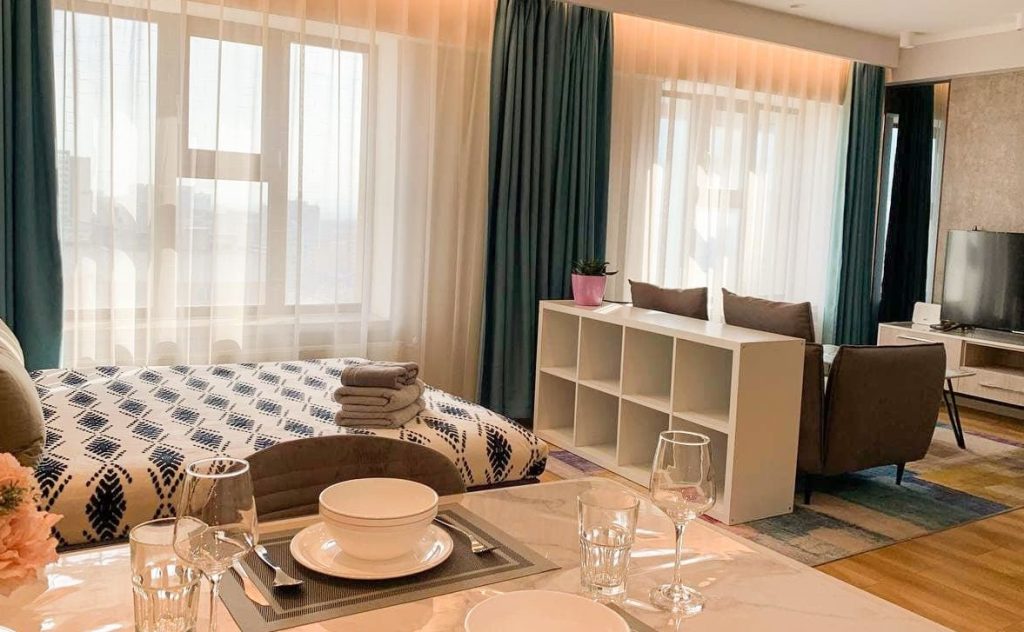 Ideal for solo travelers or couples, the studio apartments provide a cozy and intimate setting. These units typically feature a combined living and sleeping area, a kitchenette, and a private bathroom. Enjoy the convenience of having your own private space while exploring Ulaanbaatar.
– One-Bedroom Apartments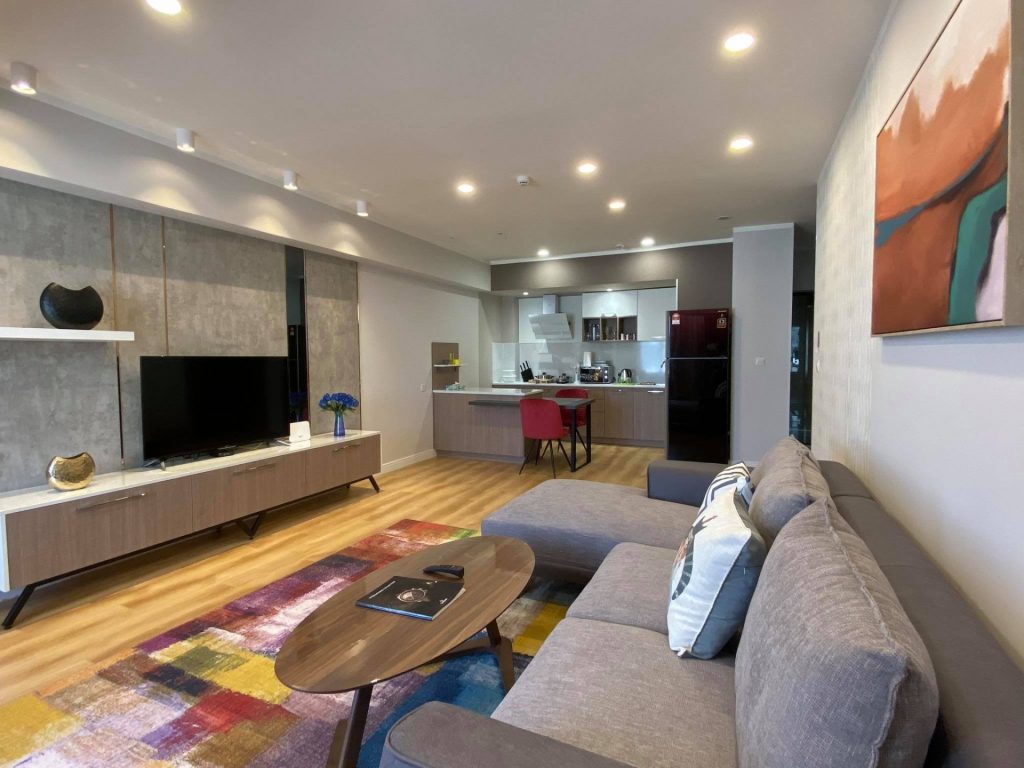 Perfect for small families or groups of friends, the one-bedroom apartments offer a separate bedroom and a spacious living area. In addition to the well-equipped kitchen and private bathroom, these apartments provide added privacy and comfort for a relaxing stay.
– Two-Bedroom Apartments
If you're traveling with a larger group or require more space, the two-bedroom apartments are an excellent choice. These apartments feature two separate bedrooms, a generously sized living area, a fully equipped kitchen, and a private bathroom. Enjoy the flexibility and convenience of having a spacious apartment to accommodate your group.
– Three-Bedroom Apartments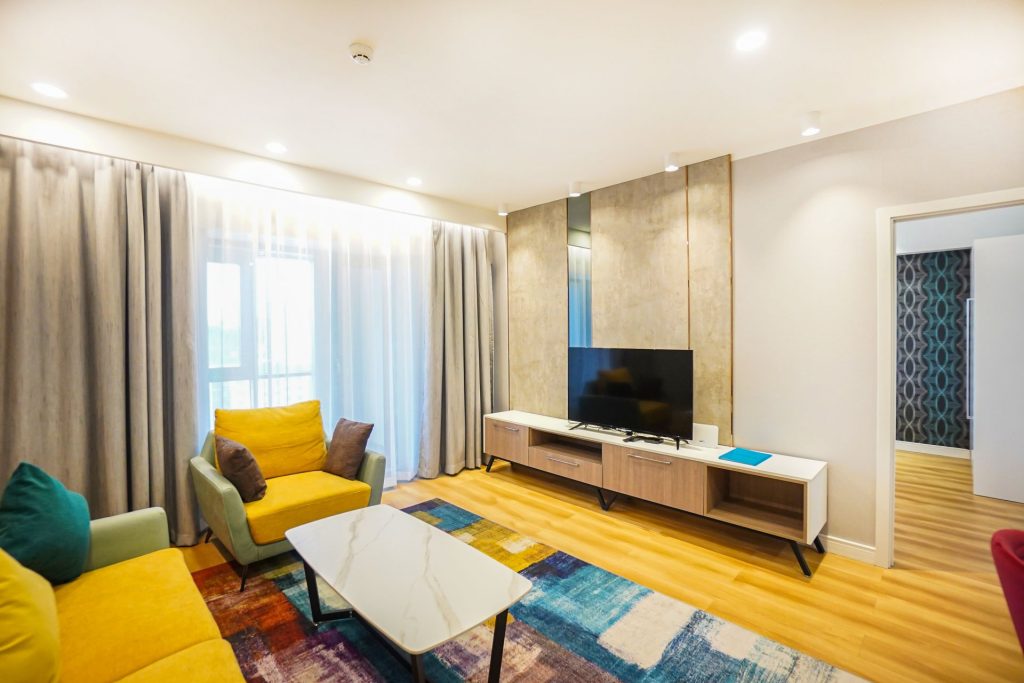 For extended families or larger groups, the three-bedroom apartments offer plenty of room for everyone. These apartments provide three separate bedrooms, a spacious living area, a well-equipped kitchen, and multiple bathrooms. With ample space and privacy, these apartments ensure a comfortable stay for larger travel parties.
2. Convenient Locations in Ulaanbaatar
Naran Residence Apartment Rentals are strategically located in various areas of Ulaanbaatar, offering easy access to the city's attractions, business districts, and transportation hubs. Depending on your preferences, you can choose an apartment rental in the bustling city center or opt for a quieter neighborhood. Enjoy the convenience of being close to restaurants, shopping centers, cultural landmarks, and public transportation options during your stay.
3. Flexibility and Privacy
One of the key advantages of Naran Residence Apartment Rentals is the flexibility they offer. With your own private space, you have the freedom to create your own schedule and enjoy the privacy of a home-like environment. Whether you're traveling alone, with a partner, or with family and friends, Naran Residence provides the ideal setting for relaxation and comfort.
4. Cost-Effective Accommodation
Compared to traditional hotel stays, Naran Residence Apartment Rentals can be a cost-effective option, especially for longer stays or larger groups. With the ability to cook your meals in the fully equipped kitchen, you can save money on dining out while enjoying the convenience of home-cooked meals. Additionally, the ability to share larger units with fellow travelers can further reduce accommodation costs.
5. Personalized Service and Assistance
Naran Residence prides itself on providing personalized service to ensure a pleasant and hassle-free stay. The friendly and attentive staff are available to assist with any inquiries or requests you may have, whether it's arranging transportation, recommending local attractions, or providing information about the city. Expect a warm welcome and a high level of hospitality throughout your stay.
Please note that Naran Residence Apartment Rentals may offer different apartment types and rates depending on availability and season. It is advisable to contact Naran Residence directly or visit their official website for up-to-date information on apartment availability, rates, and additional services.
Experience the comfort and convenience of Naran Residence Apartment Rentals during your visit to Ulaanbaatar. Enjoy the freedom and flexibility of your own private space while exploring the city's vibrant culture and attractions. Make Naran Residence your home away from home in Ulaanbaatar and create lasting memories of your stay in this fascinating city.
Call Us Today to See The Apartments
Email: Mongoliasilkroad@gmail.com
Phone: 91100005
Frequently Asked Questions
How much is rent in Ulaanbaatar on average?
If you are getting an average 1-2 bedroom apartment near the city center in Ulaanbaatar you can expect to pay 1,500,000 – 2,000,000 tugrik or about $450 – $600 per month in rent. Utilities will cost you about 100,000 tugrik or about $30. Internet will cost you around 40,000 tugrik or $10.
Is AirBnB or Hotel Good in Ulaanbaatar?
If you stay at well known hotels, you won't have much problems, but hotels that are cheaper than $30 per night will not be the most comfortable rooms. There are good selections and choices on AirBnB but make sure to read the reviews before booking one.
Where to find budget services Apartments?
Stay at our Naran Residence services apartments for the most optimal choice. You get the same level of comfort and quality as most 4 or 5 star hotel at half the cost. Our rooms are starting at $950 per month for our services hotel apartments.