Taught by a native speaker
Learn Mongolian: Download My
Free eBook & Online Language Course
Download eBook
Download my comprehensive Mongolian Language eBook for FREE! Whether you are a beginner or intermediate, you'll love this 🙂
As a fellow traveler and a polyglot, I've written this eBook with language enthusiasts and travelers specifically in mind.
Online Language Course
Sign-up for our in-depth language course taught by a native Mongolian speaker fluent in English. Forget Memrise, or Dualingo. This is the BEST Mongolian language course available online.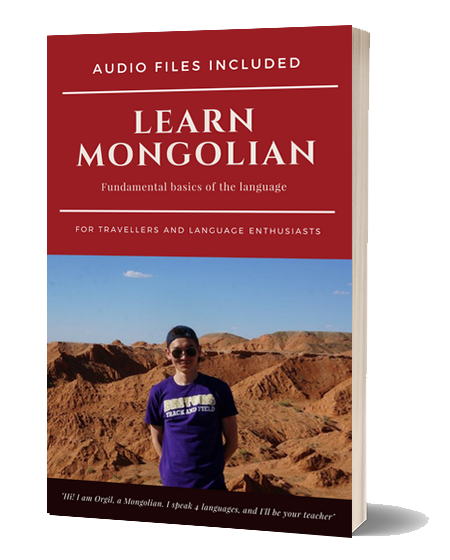 What's Included in The Language Course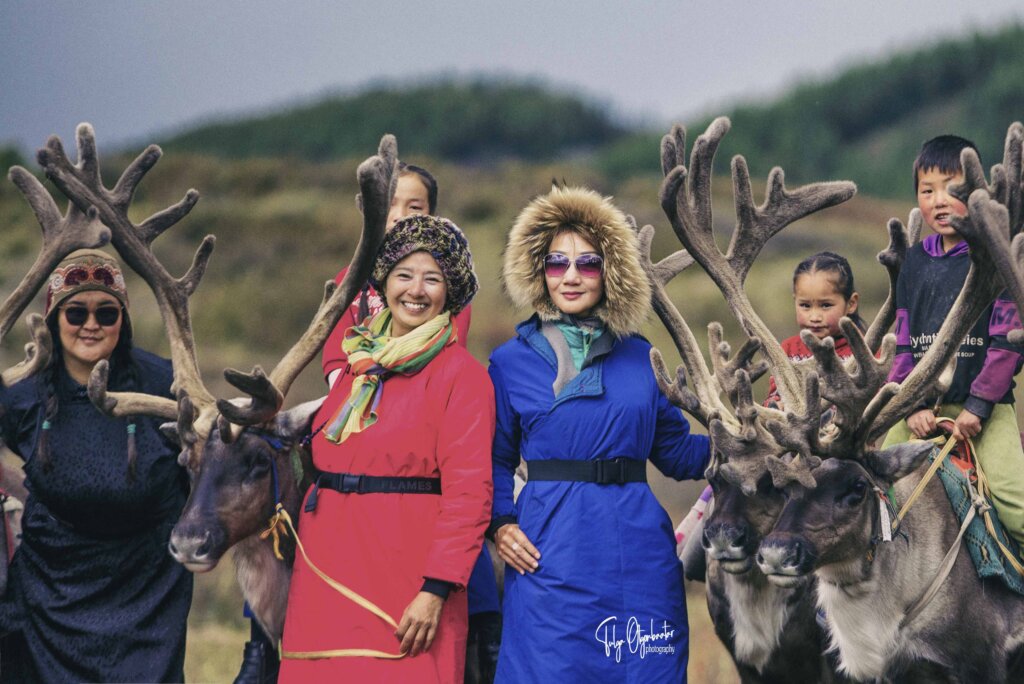 The Fundamentals
The Mongolian Cyrillic Alphabet
Native Pronunciations
Introductions, Greetings & Goodbyes
Common Phrases and Vocabulary
Mongolian For Travel
Professions, Countries, Social Events
Date, Time, Season, Year
Numbers and Counting Things
Bargaining in Mongolian
Intermediate Level
Basic Requests and Demands
Adjectives, Verbs, Nouns
Past Present and Future Tenses
Intermediate Grammar Rules
---
Download My Fundamentals of Mongolian eBook FREE!
✔️ Yours to keep forever
✔️ Download and print as you like
Sign up for our newsletter and download my in-depth book that teaches you about the fundamentals of Mongolian Language.
Ready to Take Your Mongolian
To The Next Level?
Get started today with our online language course and get 30% off at checkout with the coupon code "30off".
or if you not sure yet, you're always welcome to download our introductory eBook for FREE!
Frequently Asked Questions
1. How hard is learning Mongolian?
The difficulty of learning Mongolian, like any language, depends on several factors, including your prior language learning experience and your motivation.
You can expect to be conversationally fluent within a few months, but it will take 1-3 years to learn Mongolian to an intermediate level. And more than 10+ years to become native level fluent. Mongolian is a rich language, so even your average Mongolian doesn't fully understand the full breadth of the language.
Accents can be tricky, but Spanish, Arabic, Hebrew, and Turkic speakers have an easier time because there are similarities in pronunciations.
2. Why learn Mongolian language?
Learning Mongolian opens doors to a rich cultural world, enhances travel experiences, and can boost your career prospects, particularly in fields involving international relations or research. It fosters personal growth, strengthens relationships, and satisfies linguistic curiosity, offering a unique linguistic and cultural adventure.
3. Cyrillic vs Traditional script. What's the difference?
The main difference between Cyrillic and the Traditional Mongolian script lies in the writing system used for the Mongolian language:
Cyrillic Script: This is the most commonly used script for writing Mongolian today, particularly in Mongolia itself. It uses the same script as Russian and many other Slavic languages. In the Cyrillic script, Mongolian is written horizontally from left to right, and it includes additional letters and diacritical marks to represent specific Mongolian sounds. It's relatively easier to learn for those familiar with the Cyrillic script.
Traditional Mongolian Script: Also known as the 'Mongol Bichig,' this script is traditionally used for writing Mongolian and is still in use in some regions, notably in Inner Mongolia, China. It is written vertically from top to bottom, moving from left to right, and has a unique and distinctive appearance. The Traditional Mongolian script is considered more challenging to learn due to its unfamiliar characters and writing direction.
4. What's included in the course?
Orgil, a native Mongolian speaker fluent in English will teach you the course. Orgil has not only traveled all over the world, but is a language enthusiast and polyglot with years of experience teaching under his belt.
You get the full eBook, Google Drive with commentary and pronunciation practice
And most importantly over 5 hours of video lessons about the Mongolian language and comunication culture.