If you have never visited Mongolia before you might be wondering whether you should visit the country doing the winter and the cold months ahead.
As a native who has lived in Mongolia for most of his life the answer would depend. If you don't like the cold, then it probably is not the best time to visit Mongolia. Also if you happen to be visiting the capital city Ulaanbaatar, you might want to reconsider because it's really smoggy and smoky because of traffic jams and poor neighborhood districts burning coal to stay warm.
What is Mongolia like during the winter?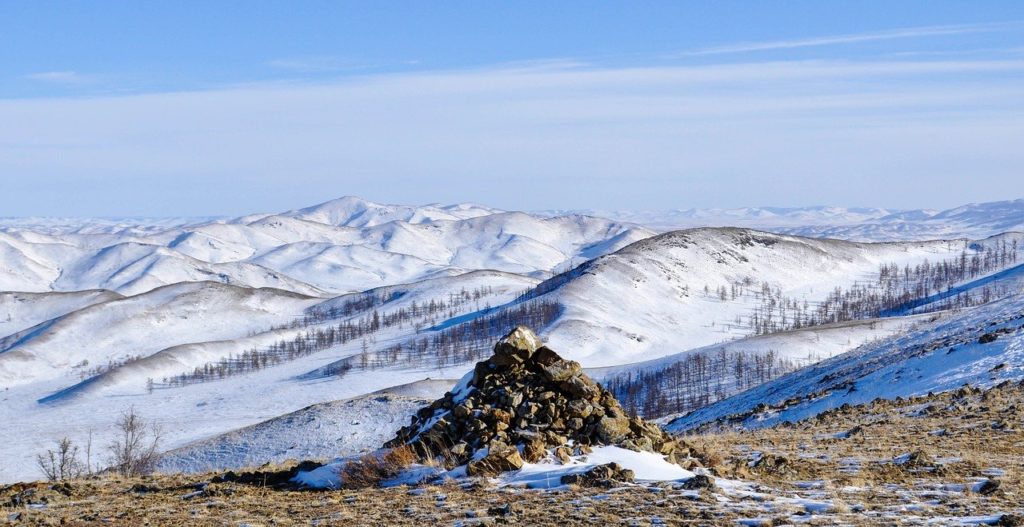 Well, Mongolia is very beautiful during the winter with amazing sceneries to experience, the winter months are a bit slow because not a lot of people want to be outside in the elements of the cold.
A lot of nomads have trouble doing the winter because sometimes they can get cut from supplies and emergency services if there happens to be a blizzard.
Since Mongolia is still a developing country, the infrastructure, transportation, and road conditions are still lacking, and especially during the winter, it can pose challenges for people who need to travel. So if you're coming during the winter please make sure to stay updated with the weather and head any warnings that the government might broadcast.
Otherwise, Mongolia is beautiful during the winter and the many amazing places you can visit and see.
Advantages of visiting Mongolia during the winter
When you are visiting Mongolia during the winter months, you have the advantage of discounted prices and an off-season where not a lot of tourists will bother you. So if you're more so of a lone wolf and like the peace and perhaps want to stand out, then winter is the time of the year for you to visit to save money and see beautiful places.
Disadvantages of visiting Mongolia during the winter
However, the disadvantage when it comes to visiting Mongolia during the winter is that you don't have as many activities and as many events that you can partake in. Most of Mongolia's festivals and celebrations happen during the summer, but you can enjoy the lunar new year festival if you come during February.
Did I mention that Mongolia is cold from November until march? So you really have to be resilient to the cold. Fun fact the capital city Ulaanbaatar is the coldest capital in the world.
What is the capital Ulaanbaatar like during the winter?
Winter is the hibernation month for most residents of Ulaanbaatar. Unless someone has important things to get done and places to be when people don't usually spend too much time outside unless it's sunny or slightly warmer than usual.
Temperatures can sometimes reach up to negative 40 degrees celsius so you'll see locals layered up in all kinds of fur jackets, boots, and clothing to keep them warm.
Traffic is especially bad during the winter months because no one wants to walk outside in the cold obviously, so streets get congested and this contributes to the smog problem that Ulaanbaatar has.
Though Mongolia is very cold during the winter, Ulaanbaatar locals like to leave the city during the weekends to perhaps enjoy some skiing winter resorts and other activities that take them away from the unpleasant environment of the city during the winter months.
Should you visit Ulaanbaatar during the winter?
This will mostly have to depend on why you are visiting Mongolia. Are you there for business are you there for research or perhaps maybe just tourism and traveling? If you are there for business, you will most likely have to stay in the capital because it's the country's economic hub.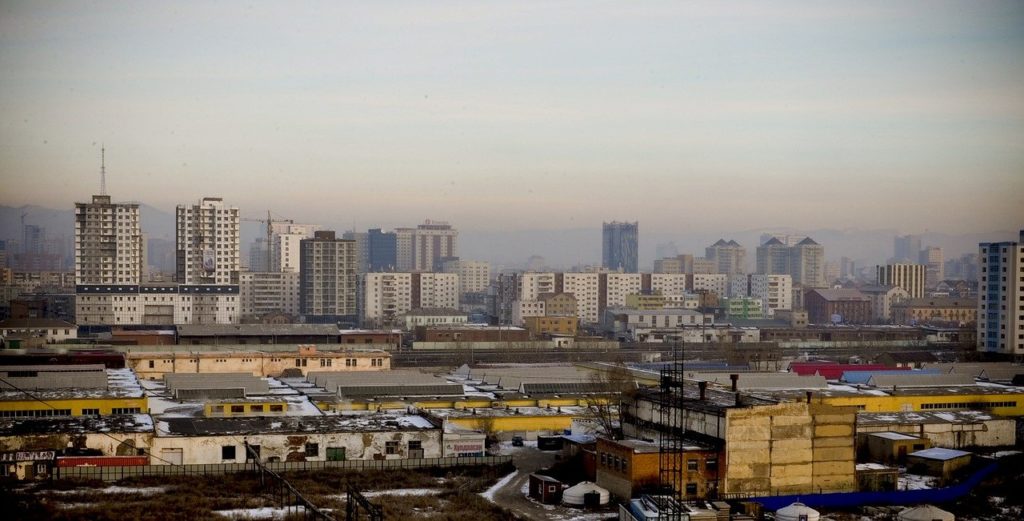 If you want to go for tourism and travel purposes then the best advice is to not spend too much time there and enjoy most of the time in the countryside in smaller cities and out in nature.
Things to pack when visiting Ulaanbaatar during the winter
This is pretty much common sense to bring warm clothes with you if you have to visit Mongolia during the winter months.
The essentials include a warm fur coat, a sweater, warm socks, hat scarves, underpants, gloves earmuffs, etc.
You will have to layer up if you want to go outside for a prolonged period of time.
Places to visit and things to do in Mongolia during the winter
Not dissuaded yet and still here reading this blog? Well then here are just a few places for you to visit.
Lunar new year/tsagaan sar

The Tsagaan Sar is a traditional festival that is held every year to celebrate the new year according to the lunar calendar.
Families and relatives visit each other during the lunar year which is held usually in February. From exchanging gifts to eating various traditional foods to the lunar new year is an experience that is solely unique to Mongolian culture.
It's not only reserved for families so if you happen to be toast and I'm visiting Mongolia in the countryside you are free to walk into any family and be well fed and provided for since it's in a tradition to be hospitable to our guests.
Tsaatan reindeer herders
The Tsaatan people are an interesting bunch. Their whole livelihood is dependent on their reindeers. They make a living by raising them producing fur, meat, and other reindeer products.
Lake Khuvsgul
So you can visit lake Khuvsgul during the summer months as well it is still very beautiful during the winter months as well. The whole lake freezes and if you are adventurous enough you can go ice skating and even drive a car on the lake although be warned that it is very dangerous.
You can just enjoy the beautiful scenery the people did the environment and perhaps go camping for a few days. There are many resorts and lodging to choose from.
The ice festival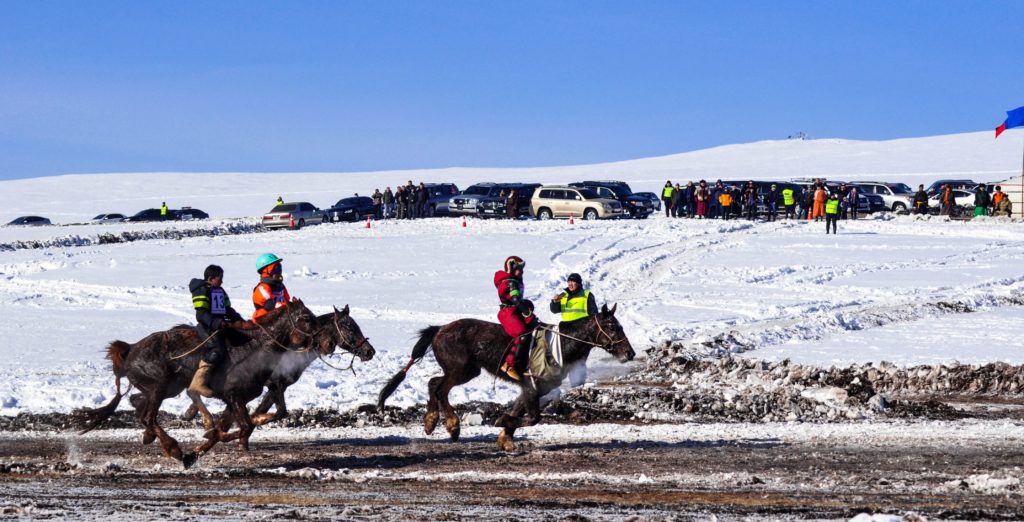 The ice festival is held during a march in Khusvgul. You can put a cake in competitions and activities such as ice skating, sculpting, ice sumo, wrestling, riding a sleigh, and more. Did you know that there are shamans who perform their rituals and ceremony?
Southern Mongolia
If you plan on visiting the southern region of Mongolia then you have to be well prepared and have a local guide to show you around because if you happen to get lost, the southern region is a vast open plain.
Temperatures can reach -50 degrees celsius, but if you enjoy the beautiful scenery and the endless horizon of the steppe, then southern Mongolia might be for you.
Final thoughts
While winter is not the optimal and the most popular time of the year to visit Mongolia it still has its appeal to a certain specific niche of people. It's the perfect time of the year for adventures and explorers who are not afraid of the weather.
From beautiful scenery to partaking in events, you still have some things to do during the winter months in Mongolia. If you're looking to save some money on plane tickets, hotels, and such, why not try winter!
Feel free to contact us for more information.