There are many beautiful destinations in Mongolia. We have forests, deserts, mountains, and meadows. But some of the most beautiful places include water and we have that too. If you are in Mongolia planning to go on a trip that includes water, these are perfect for you.
Lakes in Mongolia
Lake
Khövsgöl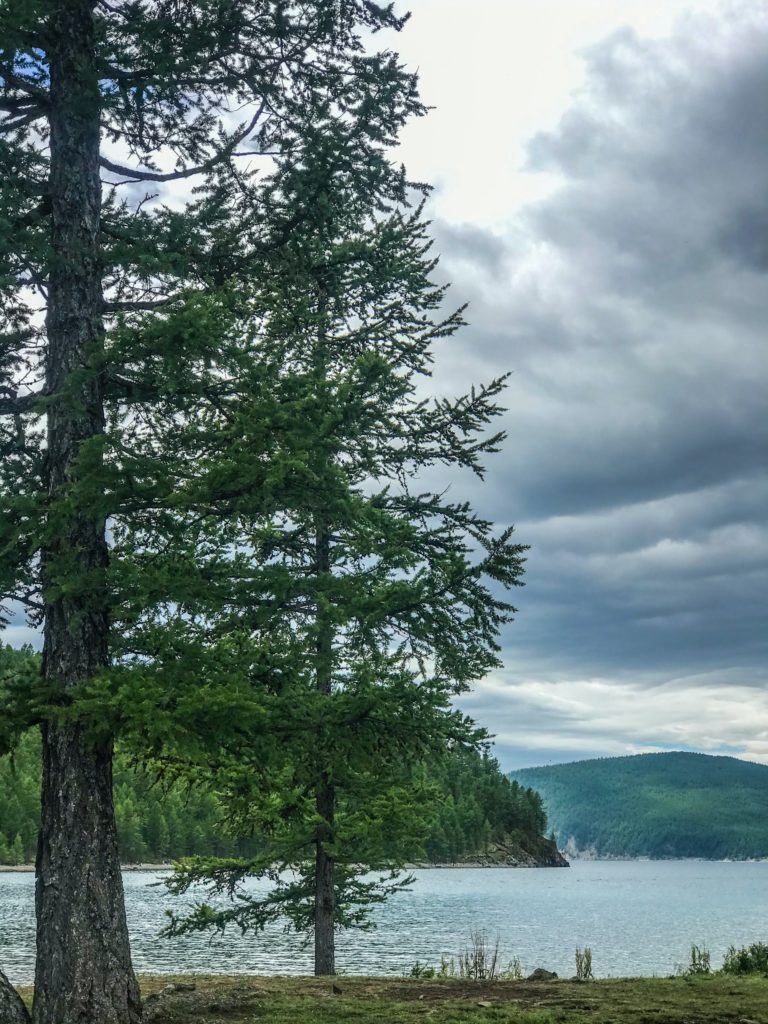 It is the largest freshwater lake in Mongolia and is located in the northwest part of our beautiful country. Khövsgöl lake is 2 million years old and it is one of the 17 most ancient lakes in the world. By visiting this mesmerizing place you can not only get a taste of the freshest water in Mongolia, but you can also visit its national park with a variety of mammals such as Siberian moose, reindeer, marmots, and argali from the closest angle, and maybe you will even get to pet them.
Uvs Lake 

Uvs Lake is the largest lake in Mongolia and is located in Ulaangom, Uvs. It is highly saline and it says to have remained from a much larger sea thousands of years ago. Also, Uvs lake has a crazy temperature range from -40C degrees to +40C degrees. On the Uvs lake, there are 220 bird species were counted such as black stork, osprey, and whooper swan. You may also see snow leopards and threatened species from the red list in the mountains and desert.

Terkhiin Tsagaan Lake

This lake is not the largest neither the freshest lake of Mongolia. But it is truly a beautiful place with a ton of fun activities. Khorgo volcano is at the eastern end of the lake and you can see beautiful imagery of the lake from one of the biggest volcanoes of Mongolia. There are numerous places you could see such as Shar Nokhoin tam and Suman River. You can also see a huge rock in a shape of an old man glancing at the lake. Visiting the lake and volcano is a great experience itself because you get to hear interesting Mongolian folktales from tour guides in a very unique way.
Khyargas Lake

Khyargas Lake is located in Khyargas, Uvs and it is one of the most beautiful lakes in Mongolia. Its water is brackish and has rare fish such as Mongolian grayling. If you are looking for a beautiful place you can picnic and swim in, Khyargas place is definitely worth a visit. It also has an exquisite view of a rocky outcrop, Khetsuu Khad, and marble white rocks. There are also many migratory birds that make the place more alive.
Rivers in Mongolia
Chuluut River Valley

Chuluut river is 415 km long and has a beautiful flowing view from its steep canyon. It is located in Tariat, Arkhangai, and is a great spot for a fun fishing experience. Also, the Chuluut River is a great place to learn Mongolia Nomadic culture and you can taste one of the best dairy products in Mongolia.
Orkhon River

Do you know the longest river in Mongolia? It is called the Orkhon river and it rises from the Khangai mountains and flows northwards. Orkhon river is one of the best fishing destinations in Mongolia, so if you are planning to fish this will be the perfect spot. Fishes in the Orkhon river include pike, carp, perch, taimen, and catfish. You can also have an awesome canoeing experience that you will never forget in this beautiful river.
Other beautiful destinations in Mongolia
Orkhon Waterfall

It is one of the best sights of Mongolia and is located in Ovorkhangai province. It was formed by a volcanic eruption and an earthquake from 20000 years ago and it is a fun place to swim. If you are planning to visit the place it is best to go after the first big rain of summer. You can also visit Eight lakes, a beautiful lake surrounded by mountains and forest, by driving only 32 km.
Altai Tavan Bogd

It is not necessarily the water destination you are expecting. It is a high mountain with perpetual snow and it is the biggest mountain in Mongolia. The reason why Altai Tavan Bogd was included in this list is that it has the biggest glacier in Mongolia: the Potanin glacier. It is the most beautiful place to visit no matter what season it is.