Mongolia, a land known for its vast and pristine landscapes, has been experiencing a quiet transformation in recent years. The capital city, Ulaanbaatar, is emerging as a destination for luxury living, attracting both expatriates and locals seeking a higher standard of living. In this article, I will introduce you to the top 5 high-end apartment rentals in Mongolia, providing you with a glimpse of the opulent lifestyle available in this captivating country whether you're looking for a long-term or short-term place to stay.
---
The Criteria for Selection
Selecting the top 5 high-end apartment rentals in Mongolia was no easy task. The criteria encompassed factors such as location, architectural and interior elegance, amenities, and customer reviews. Plus, I've also taken my own experience at these places into account. The chosen apartments represent the pinnacle of luxury living and high-quality services in Ulaanbaatar.
1. Shangri-La Hotel, Ulaanbaatar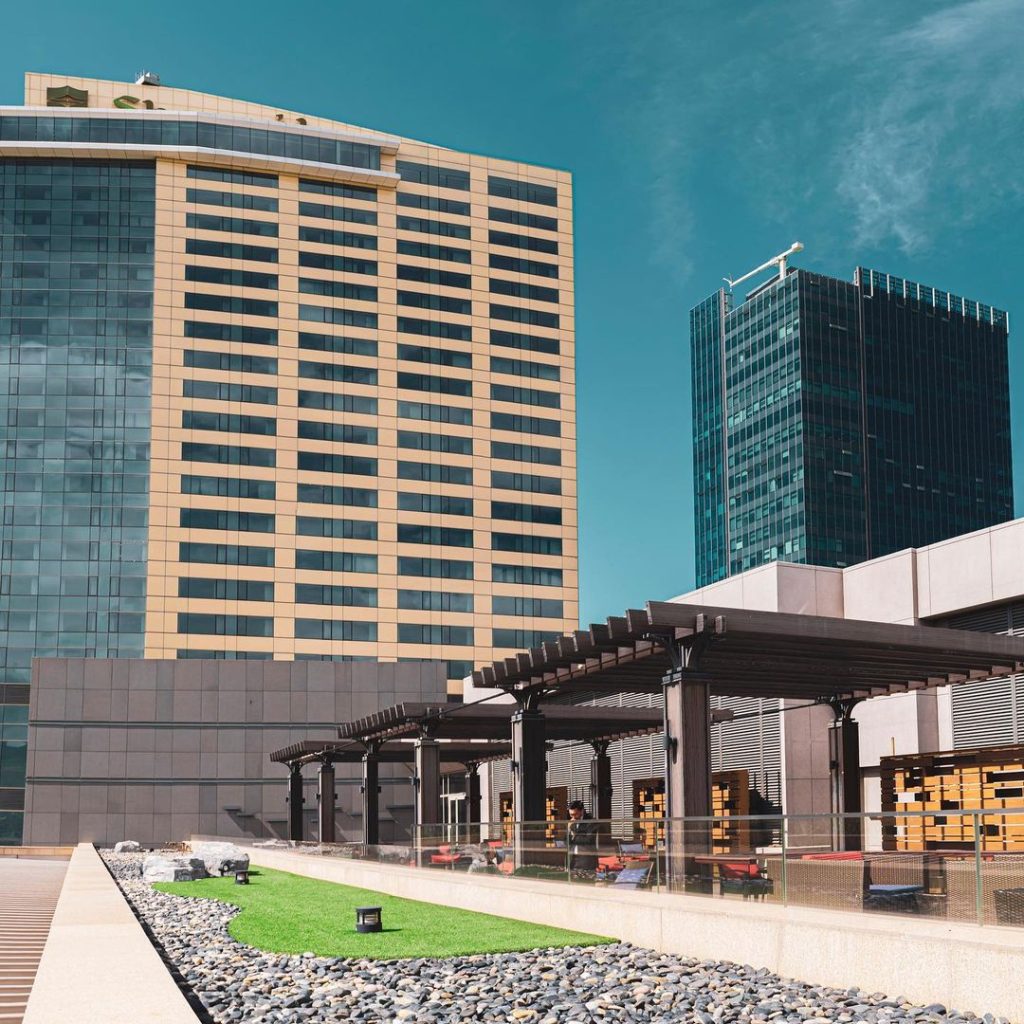 Location: Sukhbaatar District, Ulaanbaatar
Overview: Located within walking distance of the famous Government House, Great Chinggis Khaan Square, and main offices and embassies in the Khan-Uul District of Ulaanbaatar, The Shangri-La Hotel Ulaanbaatar offers a luxurious retreat. The elegantly appointed guestrooms, which range from 42 sqm (450 sqft), are among the largest lead-in rooms in Ulaanbaatar. This luxury hotel is celebrated for its spacious accommodations, adorned with elegant furnishings, making it an ideal choice for both business and leisure travelers seeking the finest in Mongolian hospitality and comfort.
2. Best Western Premier Tuushin Hotel
Location: Sukhbaatar District, Ulaanbaatar
Overview: The Best Western Premier Tuushin Hotel, situated in the heart of Ulaanbaatar, Mongolia, is a reliable choice for travelers seeking comfortable accommodations. This hotel offers various luxury lodging options to cater to different preferences. In addition to its well-appointed rooms, the hotel provides state-of-the-art conference and banqueting facilities, making it a suitable venue for various events. Moreover, the hotel's three high-quality restaurants offer a range of fine dining choices, featuring international menus and wines from around the world, ensuring a satisfying culinary experience for guests.
3. The Blue Sky Tower
Location: Peace Avenue, Sukhbaatar District Ulaanbaatar
Overview: The Blue Sky Hotel & Tower in Ulaanbaatar, strategically situated in the bustling Sukhbaatar District, offers an elegant and luxurious accommodation experience. Its spacious and exquisitely designed guest rooms provide comfort and relaxation, complemented by a diverse culinary offering ranging from Asian to Western cuisine. The hotel's unique architectural concept, resembling a "Sailboat," and thoughtfully designed public areas prioritize guest comfort. Located in the heart of Ulaanbaatar's leading shopping and business area, guests enjoy convenient access to essential destinations, making it an excellent choice for both business and leisure travelers, while the spectacular views from the hotel add to its overall appeal.
4. Naran Residence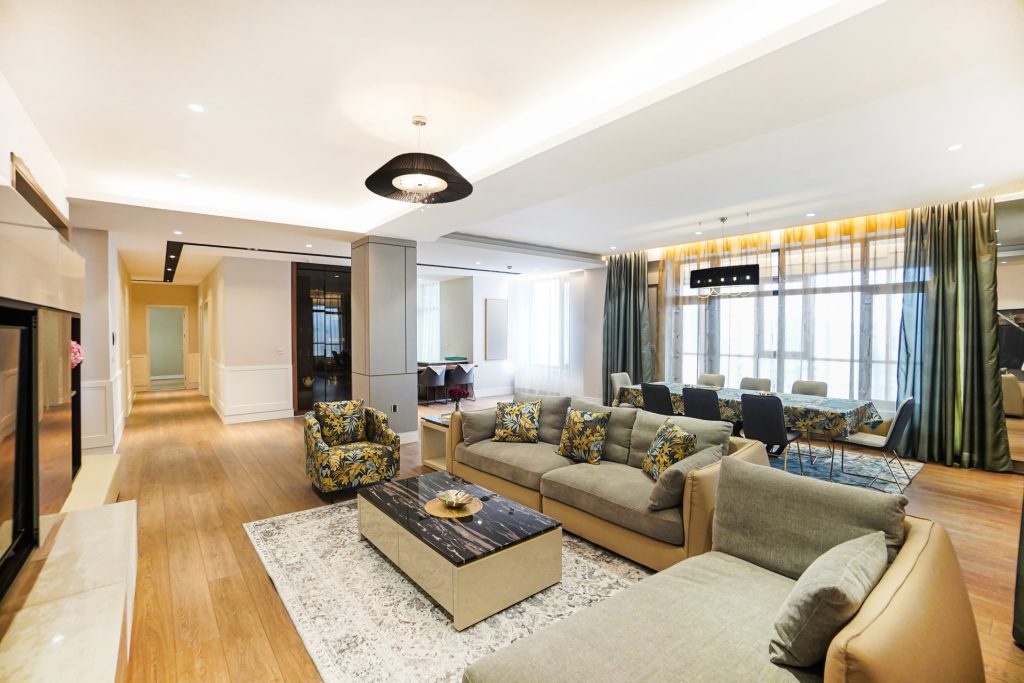 Location: Bayanzurkh District, Ulaanbaatar
Overview: When it comes to finding a comfortable and convenient place to stay in Ulaanbaatar, Naran Residence Apartment Rentals offer an excellent option for travelers seeking a home away from home. These apartment rentals provide spacious and fully equipped units, allowing you to enjoy the privacy and flexibility of a self-contained living space. Compared to traditional hotel stays, Naran Residence Apartment Rentals can be a cost-effective option, especially for longer stays or larger groups. With the ability to cook your meals in the fully equipped kitchen, you can save money on dining out while enjoying the convenience of home-cooked meals.
5. Ramada Ulaanbaatar Citycenter
Location: Bayangol District, Ulaanbaatar
Overview: Ramada Ulaanbaatar City Center Hotel, a distinguished 4-star international hotel in Ulaanbaatar, Mongolia, offers a captivating blend of modern luxury and convenience. With its prime location across from the city center, guests can enjoy spectacular views of the sacred Bogd Khan mountain and the vibrant city streets. The hotel's contemporary design and amenities provide a comfortable stay, featuring 124 guest rooms, including various room types from standard to suite. Its integration within a shopping mall complex, 17-story modern architecture, fine dining at the Hansang Restaurant, a refined Edge Lounge, Mimosa Spa, Health Club, two modern meeting rooms, and a Business Center all contribute to an impeccable experience, making Ramada Ulaanbaatar City Center Hotel a preferred choice for travelers seeking perfect comfort and attentive service.
How to Choose the Right Luxury Apartment
Choosing the right luxury apartment in Mongolia is a significant decision, and taking a thoughtful approach can ensure you find the perfect fit for your needs and preferences. Here are some key considerations to guide you in making an informed decision:
Define Your Budget: Begin by establishing a clear budget for your luxury apartment rental. Determine how much you're willing to spend on rent, taking into account your financial goals and ensuring that your chosen apartment aligns with your budgetary constraints. Compared to other alternatives, the Shangri-La Hotel tends to be on the expensive side, but they offer great services.
Consider Location: Location is crucial in finding the ideal luxury apartment. Think about the neighborhood that best suits your lifestyle and daily routines. For example, if you want to stay in the center of the city where all the main shopping and entertainment places are close to you, then Tuushin Hotel can be an ideal option.
Prioritize Amenities: Luxury apartments often come with a plethora of amenities. Identify the amenities that matter most to you. Do you desire access to a well-equipped fitness center, a rejuvenating spa, or the convenience of concierge services? Prioritizing your amenity preferences will help you narrow down your choices.
Review Customer Feedback: It's essential to gain insights into the living experience at each apartment complex. Take the time to read reviews and testimonials from previous residents. Their feedback can provide valuable information about the quality of service, maintenance, and overall satisfaction with the property.
Schedule Visits: To get a firsthand feel for the space and its surroundings, schedule visits to the apartments you're interested in if you're already in Mongolia. Walking through the units and exploring the communal areas can help you assess whether the apartment aligns with your expectations and requirements.
By carefully considering these factors, you can make a well-informed decision when choosing the right luxury apartment in Mongolia that perfectly suits your lifestyle and preferences.
Conclusion
Mongolia may be renowned for its nomadic traditions and breathtaking landscapes, but it's also evolving into a destination for luxury living. The top 5 high-end apartment rentals in Mongolia offer a taste of opulence and comfort in the heart of Ulaanbaatar. Whether you're an expatriate looking for a new home or a local resident seeking an upgrade, these apartments represent the epitome of luxury living.