You might be wondering when you are visiting and traveling to Mongolia how many days you should spend in the capital city Ulaanbaatar?
Although there are many things to do in the city and a lot of things to enjoy the honest truth is that you only need 3 days maybe 4 days at most to enjoy everything.
Why stay for a very short time?
The capital city is not that big and it doesn't have many activities in events that you can put taken compared with the largest cities such as Chicago or new look.
To be frank you could walk from one side of the city to the other side within a few hours and still have enough time of the day to get back to the city center.

Although the capital is just like any other meter capital around the world, it's still a developing city with new things along the way, so perhaps in the future if you come around again there will be more things to do but as of 2018 you only need four days to get most of your sightseeing.
Can you get by with English in Ulaanbaatar?
Yes you sort of them get by but do know that not everyone speaks English fluently and sometimes you will have difficulty understanding people. A lot of people would be able to say a few phrases and point you in the general direction of where you want to go.
Things you will need to explore the city
Depending on which season you visiting Mongolia the different things to bring or put on.
If you are visiting during the winter you want a layer up with warm clothes, and perhaps a smoke masks to protect yourself from the smog. It is not advised to visit the capital during the winter months, but during the summer months when things are more pleasant.
Assuming you're visiting during the summer wearing shorts and a t-shirt is fine. Bring a camera and a cap to protect you from the sun, some sunscreen, and a city map.
It doesn't hurt to bring a backpack and a raincoat and some warmer clothes in case it does get chillier during the night. Weather in Mongolia is unpredictable and can't shift from one pole to the other very easily so it's best to be prepared in case.
How to stay safe when visiting Ulaanbaatar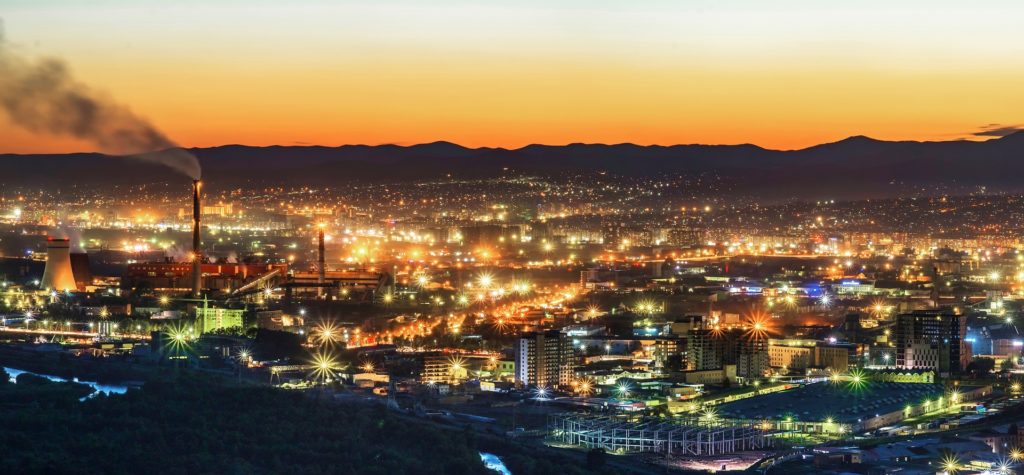 Like any other major city just have some common sense and avoid the bad neighborhoods. The bad neighborhoods of the capital are usually situated on the northern side of the city.
While petty crimes pickpocketing and muggings have significantly decreased over time be aware of your surroundings and stay vigilant nonetheless.
Physical muggings and attacks are a very rare occurrence so most likely you will encounter people who want to scam you or overcharge you for some services so if you want to avoid situations it's best to visit well-established businesses and shops.
How much cash do you need?
If you're going to be shopping then obviously you need a fair amount of cash. The exact amount is dependent on how much stuff you going to be buying.
However, if you just going to be strolling through the city buying some drinks here and eating food out, then 100000 tugriks is more than enough to get you by for a day.
Things to do in Ulaanbaatar
Now that you know some of the essentials, let's get into some things that you can do while you are there. For the full article and a full list of things to do you can read here.
Zaisan Memorial

The Zaisan memorial was built in dedication to Russian and Mongolian friendship during the world war. It's a symbol of unity among Mongolians and Russians.
It's a great site to see the city and have a few pictures taken with a city backdrop.
It's also recommended that you visit the business complex where you can watch movies eat food and enjoy a few other fun activities.
Sukhbaatar Square

This is a must if you were visiting the capital and it's very easy and since this is the center of the city just ask a local if you don't know where it is and they will be able to point you in the direction.
The parliament is right next to the square so if you want to take picture of the Chinggis khan statue with the parliament then go during the day however for more fun activities and things to do you should visit during the night because you can rent a bike race a car and enjoy other fun activities.
The Funfair park
Although this is not anywhere near six flags and cedar point, perhaps it could still be a fun way to spend your time.

The nature and the scenery are good, you have good places to eat food, and it feels as though you are in a different environment far away from the city even though it is situated very close to the city center.
National park

The national park is where a lot of locals go during the night and on the weekends to get some fresh air. You can take a jog, ride bicycles play a few carnival games.
It's a good way to get away from the city noise and have some alone time for yourself or a perfect place to take a date.
Gandan monastery

if you went to religion and exploring the Mongolian religious side and its culture then it's recommended you visit the Gandan monastery.
However, be aware of kids who will try to force you into buying rice to feed the pigeons or other products. While you don't necessarily have to buy any of it they will make you feel guilty and bad for not buying it and harass you.
State department store

If you need to get some shopping done then you could go to the state department store however it's a bit overpriced and you can probably find the same products at a cheaper price in your home country.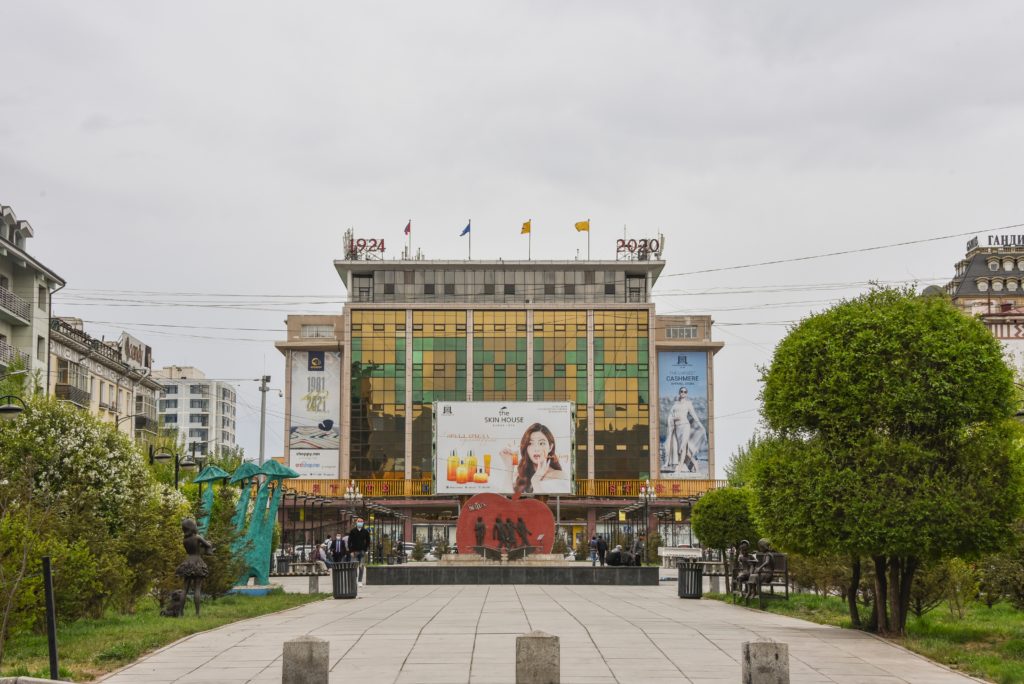 But it doesn't hurt to go there for the experience and to see one of the oldest and one of the most popular shopping destinations and the capital city.
Shangri la mall

The Shangrila mall is one of the many shopping malls that are equipped and designed with more modern technology. From the designer labels and expensive fashion brands, you can find hiya and retails.
Aside from shopping, there is the Urgoo cinema, so you can go watch a movie if you want at a fairly reasonable price.
Tsonjin Boldog museum

This is a bit far away from the city so you will need a driver and perhaps a local to get you there. You can have your picture taken with a giant statue of Genghis khan and see other old artifacts.
If you were interested in perhaps a tour there, check out our Tsonjin Boldog museum tour.
Terelj resort

Terelj is also a bit away from the sea so you'll need someone with the car to get you there. You can negotiate with the taxi driver for the price but do know that it will be costly.
The nature there is beautiful and there are stables for you to ride horses so we can be well worth a visit. In case you want to spend the night don't worry because there are plenty of yurts, and resorts.